Abstract Design Process
Documentation of a series of drawings.
A Documentation of a series of drawings during the design process of the CDP module. 
Stage 1: Drawing on a few strips of masking tape, secured to a cutting mat, each drawing representing an element of designs e.g. Plan, Route, Use and Function.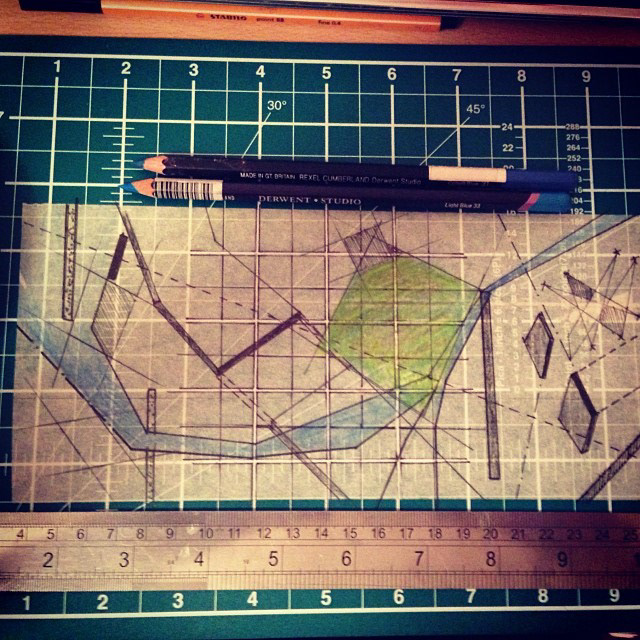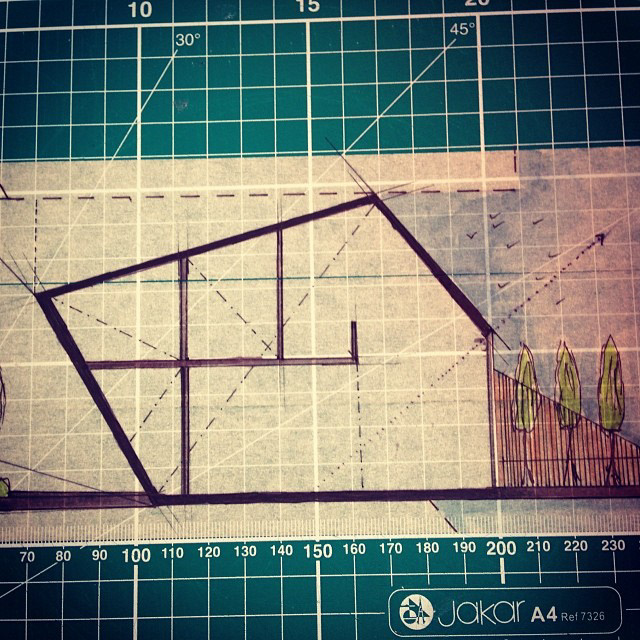 Stage 2:  Score the drawings, creating abstract segments of the drawing that can be removed and repositioned. Represent the shift of power and use of a 'Traditional' Tower/skyscraper.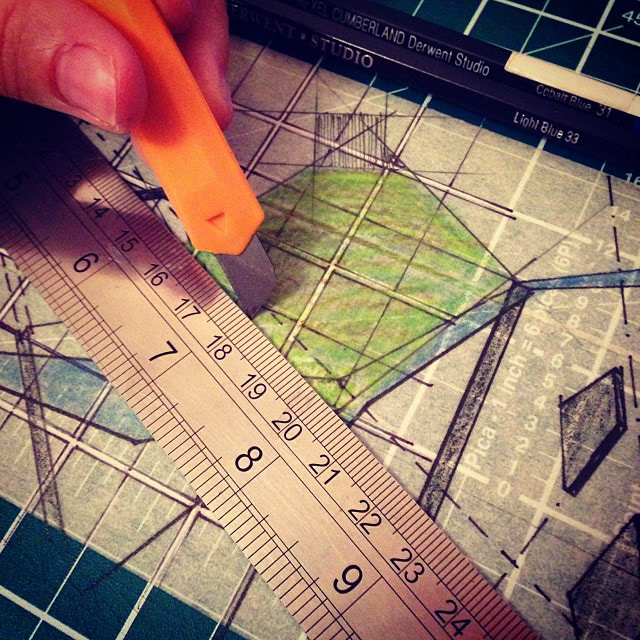 Stage 3: Reposition on  the page, redefining the drawing as a strategic process of space and use.